Matildas boss Tony Gustavsson has reminded his side not to get carried away with last weekend's thrilling 3-1 win over Brazil.
Some 19 months after their last match on home soil, Australia stunned No.7 ranked Brazil in front of a healthy crowd at the newly-renamed Commbank Stadium.
The last time the Matildas played in Australia was in March 2020, when they defeated Vietnam.
While the Matildas, currently ranked No.11 in the world, have won their last six internationals against Brazil, their head coach doesn't want them getting ahead of themselves.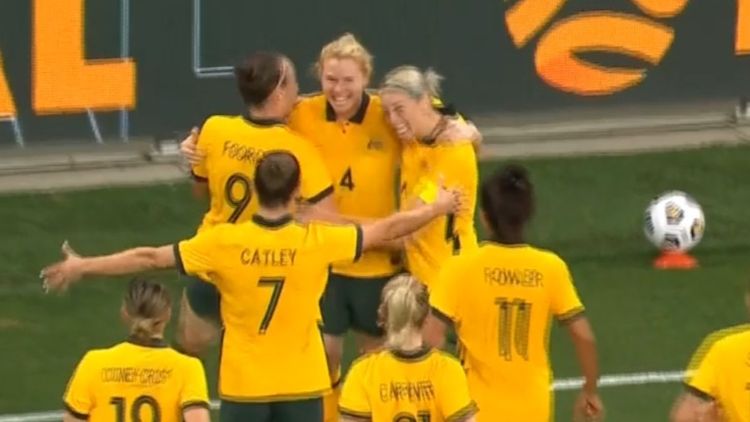 "When we say things are really bad maybe they're not as bad as they are, and when we say they're good maybe they're not as good as they are," he said.
"We need to remember that we're playing a Brazil team that is rebuilding right now, with a lot of debutantes and a completely new team, also with Marta and Debinha on the bench most of the time.
"I think we need to balance this performance a little bit.
"Is there some impressive things in there, some things I'm happy with? Yes, but we need to stay humble and realise we still have a lot of work to do."
The Matildas will clash with Brazil again tonight at Commbank Stadium., with kick-off from 8.05pm AEDT.